Selected Advisory Assignments

Geneve Corporation

_Geneve Corporation, a private diversified financial holding company, scaled NASCO, a major school supply business, and a series of successful and profitable education companies, demonstrating that one of the keys to succeeding in the education market is undying passion for education and a steadfast commitment to slow and steady growth over the long run.
Corporate Family Solutions


Corporate Family Solutions developed and managed child care centers for major corporate employers, providing back-up child care solutions to 72 clients in 27 states. In 1998 it merged with the industry leader, Bright Horizons, to form Bright Horizons Family Solutions.
---
Family Education Network


The Family Education Network provides important information to connect parents, teachers, and school administrators through newsletters and online communication. It became the preferred link between parents and teachers at many schools and was recognized by the national Parent Teachers Association. The business was sold to Pearson Education in 1999 for $126 million.
---
Smarthinking


Smarthinking develops and delivers high-quality academic support with state-of-the-art technology. The leader in on-demand student support, Smarthinking contributes to the research base on online tutoring, teaching, and learning. Smarthinking merged with Pearson in May 2011.
---
Smarterkids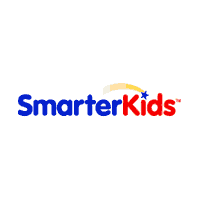 SmarterKids.com was designed to be the online superstore of education improvement products. They created a personalized store for every child, a marketing strategy years ahead of its time. Unfortunately, the company's future burst with the dot-com bubble in 2001.
---
International Business Schools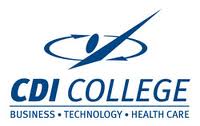 International Business Schools is a chain of vocational higher education schools headquartered in Toronto, Ontario. The campuses of International Business Schools, branded Toronto School of Business, prepare individuals for business, technology, and health care careers. In 2005, Toronto School of Business was sold to CDI Education for $16 million. Eminata Group now manages the campuses throughout Canada.
---
Claremont Preparatory Schools


Claremont Preparatory School is an international learning community for children in preschool through high school. Now one of the largest private schools in New York City, Claremont develops children's potential to become informed and engaged world citizens. Claremont Preparatory School, along with several alternative schools, are managed by MetSchools, Inc., and serve approximately 3,000 students annually. In 2011, MetSchools merged with Meritas, a global family of elite college-preparatory schools.
---
Get Ahead Learning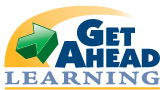 Get Ahead Learning is a supplemental, adaptive software program that helps students master key fundamental mathematics skills. Its reporting tools allow teachers to use students' performance data to individualize instruction. Get Ahead Learning is currently working to update its product, which originated as a CD-ROM, to better compete in an ever-advancing technological world.
---
Inetoo


Inetoo has developed a collaborative and intuitive online course management platform. The platform integrates business intelligence analytics and capitalizes on social networking technologies to efficiently integrate content and capture real-time user interactions.
---
Educational Direct


Educational Direct is a direct marketing company focused on the student loan market. Through its corporate partners, Educational Direct offers student loan consolidation programs.
---



Strategic Partners

Education Industry Association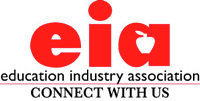 The Education Industry Association works to expand educational opportunities and improve student achievement for learners of all ages by infusing American education with market-based drivers of service, innovation, and results. Founded in 1990, EIA is the leading trade association for private providers of education services, suppliers, and other private organizations in all sectors of education. EIA currently has more than 500 individual and corporate members. EIG provides education industry market research to EIA and its member organizations.

---
Campus Direct


Campus Direct is a global education company that creates and operates purpose-built universities that leverage their partners' underutilized assets and target underserved populations around the world. EIG consults with CampusDirect on issues related to international education and finance.

---

Off-Site Meeting Location

Fenway Park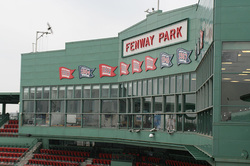 A great place to plan, strategize, and collaborate. Where many deals are made and dreams fulfilled.

---